About Us
Our team has over 15 years combined experience in all aspects of Information Technology from Unix to Windows. We have Microsoft Certified Professionals on staff and can handle any type of IT or Web related task/project just give us a call!

Dan Doucette
President/Owner, Geek and IT Ninja!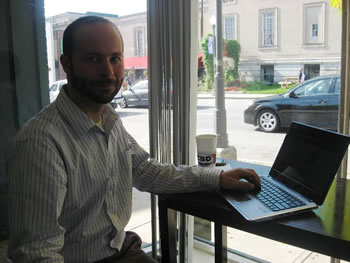 Dan is the owner of IT Link Maine and has a passion for all things technology. He has been in the Information Technology industry for roughly 12 years and has a wide array of knowledge ranging from Unix to Windows systems, Hardware, ERP Systems (SHIMS, Epicor Prophet 21) and many other software applications. He holds an Associates in Computer Science from Andover College and is a Microsoft Certified Professional. The majority of his career was spent at a major Plumbing & Heating distribution company where he managed several servers, desktops and network devices. He was promoted to Director of Information Systems and soon after that decided to finally open his own business doing IT Consulting. Building up several clients through out the years he has developed several quality relationships with in the SMB arena. Some of the larger clients include, Gray Family Vision Center, Pine Tree Food Equipment and Tri-State Industrial Solutions out of PA. Dan enjoys all things outdoors and is an avid hiker, he especially enjoys the time on and off  the trail with his wife. They both share a love for the outdoors and have a unique and strong bond together.
Stew Goss:
Application Development
Bob Doucette
Field Service
Kristy Doucette
Operations Manager